Chelsea midfielder Cesc Fabregas said that he will be waiting for the new year before making a decision on his future. The player has failed to get enough playing time this season under Sarri and will be open to a move away from the London Club.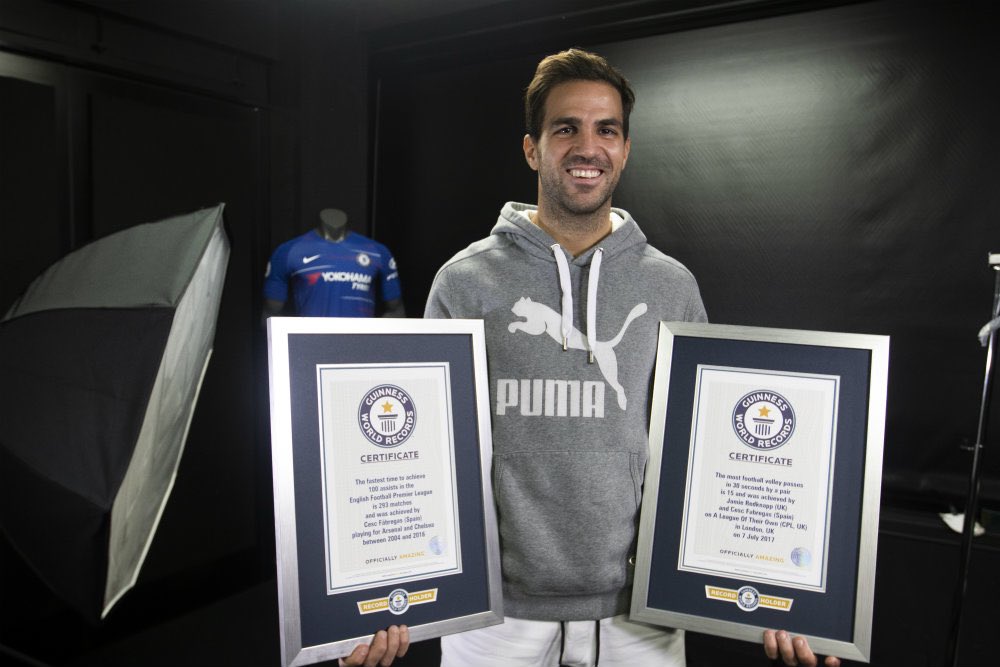 The Spanish international said that he wants to play football and that he will have to take a decision if his situation at Chelsea does not improve.
It is believed that AC Milan might be interested to make a move for the player during the January transfer window but there is nothing concrete as yet. There are rumors that former Arsenal manager Arsene Wenger might be taking over as the manager of AC Milan and that Cesc Fabregas might be tempted to play under the manager that turned him into a star midfielder.
At the moment Cesc Fabregas said that he remains a Chelsea player and that he is ready to help the team if ever his service is needed. He said that he is in good shape physically and that he wants to fight for his place in the team.
He said that Sarri is a wonderful manager and that he has successfully motivated the team and turns them into a potential title winner. He said that Conte was playing a more defensive game and that this was frustrating the attack-minded players. He said that under Sarri they have more freedom to express themselves and to cause danger in the opposition half.
Fabregas believes that Chelsea has an outsider chance to win the title and that they should continue to work hard if they want to reach the top of the table. He believes that Manchester City are the favorites and they will have to be at their best to stop them.